Apartment complex Angel Towers in Famagusta
Information:
The size of the complex

98
Location

Famagusta
Deadline

4th quarter 2020
Terms of purchase:
there is a possibility of installment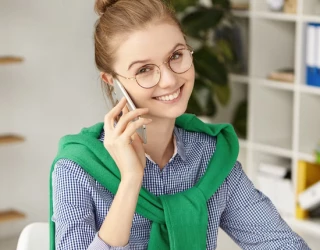 Infrastructure
98 apartments
Cafes and restaurants
Parking
Supermarket
Description
Angel Towers is a modern, luxurious residential and administrative complex situated in the city center of Famagusta.
Angel Towers project is a candidate to become the new face of Famagusta, which will be the symbol of its kind with its magnificent structure on dominating the view from all directions of the Famagusta city. This modern and luxurious complex is designed for clients who have a unique sense of architectural style. It consists of 2 high-rise buildings, offering one and two bedroom apartments, 37 commercial shops on the ground and first floors, underground parking and services. 11-storey Block A and 13-storey Block B are supplied with quick and quiet elevators for easy access to each floor and offer you a great range of apartments with the spectacular view of Famagusta city and a top location from where you can just walk to practically everywhere - banks, schools, universities, restaurants, shopping centers, fitness center, entertainment centers, Famagusta Port, historical sites, beach, bowling halls, etc.
Services and Activities:
Restaurant, Café and Bar
Shops and Offices
Fitness Center
Pharmacies
Underground Parking
ATM machines and much more
Angel Towers is ideal for investors as it is situated in the heart of the city, close to its many restaurants and activity centers. It is also only a short drive away from the old city, which is a world heritage site.
Apartments in Angel Towers
Famagusta
ID: 378
2 Rooms
1 br.
1 wc
Balcony
Furniture
Elevator
Famagusta
ID: 376
3 Rooms
2 br.
1 wc
Furniture
Elevator
Parking
Famagusta
ID: 377
3 Rooms
2 br.
1 wc
Balcony
Furniture
Elevator
Distances
Cafes, restaurants

0.3 km
To the store

0.5 km
Hospital, pharmacy

0.4 km
When buying this property
Residence permit for the whole family
Why choose Northern Cyprus?
Residence permit
Buying a house in Northern Cyprus, we will issue you a residence permit
Climate
Clean Mediterranean sea, air and sun 325 days a year
Low taxes
The tax is only 700 rubles per year
for 100 sq.m. M.
Medicine
Laboratories and modern clinics of European level
Education
English schools
and 25 universities.
Security
The quality of life is at a high level in terms of security.
FAQ
The issue of location and climate migration has become very relevant recently. Northern Cyprus, unlike other Mediterranean countries, compares favorably in many ways.
Here are some of them:
1. Climate. The sun is almost all year round, for example, when it rains on the coast of Turkey, it is sunny on the island. The average temperature in winter is 13-15 degrees Celsius. The sea air makes the climate mild without noticeable changes.
2. Ecology. There is not a single factory with emissions into the atmosphere in Northern Cyprus. There is no chemical production except for the production of water-based paints. An island surrounded by the sea acts as a filter. For the first time descending from the plane ramp, you will immediately understand how clean and fresh the air is here.
3. Food quality. High quality products manufactured in Turkey, European countries and the UK. There is excellent meat, very good dairy products, fruits and herbs, sweet watermelons and melons. A huge amount of citrus fruits and pomegranates.
4. A simple road. Plane to Istanbul, transfer 1.5-2 hours and in a little over an hour you will be in Northern Cyprus. Visa-free entry, stay as a tourist for up to 90 days.
5. Finance. It is very easy to pay for everything, open a bank account 1 working day - in Northern Cyprus, 4 currencies are accepted everywhere, Turkish lira, British pound, American dollar, Euro. Bank accounts are also in 4 default currencies. No one will ever ask you why you withdraw this or that amount from your account in cash. If the amount exceeds 10,000 dollars or pounds, you will need to notify your bank in advance that it has been prepared for you. Any grocery or other store will accept euros or dollars from you.
6. Good education. There are 25 international universities on the northern part of the island. Turkish and English schools are very high level. You can get a grant for education about the university.
7. Affordable prices. Prices both for apartments and in the store will pleasantly surprise you. In comparison with European countries, the cost for many positions is noticeably lower. Duty-free sale of alcohol at very affordable prices. Medicines of global pharmaceutical companies are 3-5 times lower in prices.
The first thing to note is that no one will ask you about the origin of the money. You can sign a contract of sale and transfer funds to the seller's account, or to your bank account, which can be opened in 1 business day. As a rule, the property is sold in British pounds sterling, but you can pay in euros and dollars in terms of the exchange rate.
To begin with, you make a deposit for the object you have chosen, as a rule, it is no more than $ 1,500. You can do this remotely, directly to the developer or through a proxy.
Then, based on the terms of the real estate purchase agreement, transfer the remaining funds. After payment, your transaction will be registered with the cadastral center, you need to pay the tax rate, and you are the happy owner of your new home. The procedure for obtaining a title (certificate of ownership) it is also not difficult, lawyers usually do this.
The cost of living of course depends on your requirements and wishes. For example, on food and small household expenses, you will spend $ 600 per month based on a family of three people.
Gasoline will cost $ 200-250, cafes, restaurants and ordering food will cost about $ 150. Rental housing from $ 450 per month. The quality of life is quite high due to three main parameters. The first is ecology and good products, the second is a reduced stress level, which directly depends on the good nature of those who will surround you. The third parameter is the lowest possible crime.
Easy! Many new construction projects offer installment payments, from 24 to 60 months, without charging any interest. At the same time, the value of the property you have chosen will not change in any way. As a rule, you make at the start from 30% of the payment, and then pay the balance according to a schedule convenient for you.
Daily selections
Be aware of all the news and fresh offers of Northern Cyprus
Tell us what you are looking for, and we will send you a selection of suitable objects
Answer 4 questions and we will send you to Whatsapp/Telegram the most favorable offers for your parameters
Get a selection in PDF